LEARN MORE
Our team loves helping people learn more about using their oils safely in a wide variety of settings.

Did you know that Essential Oils help with pets, marital intimacy, cleaning, emotions, pregnancy, babies, birth, sore and achy joints and muscles, weight management, women's health, men's health, cooking, and SO much more?

We are super passionate about education and would love to help you learn more about how to use Essential Oils in all areas of your life.
Build Your Class Library so you can Build Your Team @ Purchase Your Team Classes
QUESTION – WHICH CLASS SUBJECT WOULD BE THE MOST HELPFUL FOR YOU?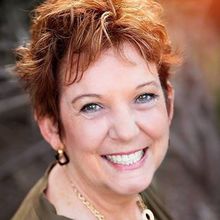 Holistic Nutrition Specialist & Aroma Therapeutic Technician + Nurse
Mary Hart
I worked as a Pediatric Nurse at Children's Hospital, Certified in Post Anesthesia Meds in the PACU/OR.I am also a Certified Holistic Nutrition Specialist for Health & Wellness + Certified AromaTouch Therapy Technician.I have long been devoted to helping others meet their health goals. In 1973, my story of losing over 90 pounds through Holistic Nutritional Guidance, inspired countless others to improve their health.I was a featured testimonial of Jack LaLanne's wellness program. Nutrition counseling for all age groups and health issues became her way of life.I also owned and served in multiple Nutrition Centers for 18 years. Then I returned to college and became a nurse at San Diego Children's Hospital. I loved and served my patients there for another 12 years.I am is no stranger to personal health struggles.Erleen Tilton, Friend, Mentor & Blue Diamond Leader & Mentor devoted my recovery beginning with dōTERRA in Her Book: "7 Secrets of Healthy Happy People"
1

WELCOME STEP 1 - WHAT ARE ESSENTIAL OILS?

WELCOME STEP 2 - SOURCING ESSENTIAL OILS

WELCOME STEP 3 - CERTIFIED PURE

WELCOME STEP 4 - HOW DO I USE ESSENTIAL OILS?

WELCOME STEP 5 - MONEY SAVING KITS

WELCOME STEP 6 - HOW DO OILS FIT IN YOUR LIFE?

WELCOME STEP 7 - LEARN MORE

2

HEALTHY HOME SURVEY – STEP 1

HEALTHY HOME SURVEY – STEP 2

HEALTHY HOME SURVEY – STEP 3

HEALTHY HOME SURVEY – STEP 4

HEALTHY HOME SURVEY – STEP 5

HEALTHY HOME SURVEY – STEP 6

HEALTHY HOME SURVEY – STEP 7

HEALTHY HOME SURVEY – STEP 8

HEALTHY HOME SURVEY – STEP 9

HEALTHY HOME SURVEY – STEP 10

HEALTHY HOME SURVEY – STEP 11

HEALTHY HOME SURVEY – STEP 12

HEALTHY HOME SURVEY – STEP 13

HEALTHY HOME SURVEY – STEP 14

HEALTHY HOME SURVEY – STEP 15

3

PURCHASING PRODUCT - STEP 1

PURCHASING PRODUCT - STEP 2

PURCHASING PRODUCT - STEP 3

PURCHASING PRODUCT – STEP 4

PURCHASING PRODUCT – STEP 5

PURCHASING PRODUCT – STEP 6

PURCHASING PRODUCT – STEP 7

ANY QUESTIONS ABOUT PURCHASING PRODUCTS?

4

SPECIAL PROGRAMS - STEP 1

SPECIAL PROGRAMS – STEP 2

SPECIAL PROGRAMS – STEP 3

dōTerra's Loyalty Rewards Program