We are so excited that you have joined our team in your exciting new journey with Essential Oils. Our goal is to create confident Essential Oil users that know how to use these oils for their everyday health.

This week we will be focusing on the Top 10 Essential Oils that come in most of our kits, so let's take a moment to be sure that you have all the oils you need and to get organized.

In the middle of the Essentials Book that came with your first package, there is a set of stickers. Go ahead and check to make sure you have all of these Essential Oils and get them labeled. If you don't have all of the oils listed, reach out to your sponsor or one of your leaders so we can get those to you ASAP.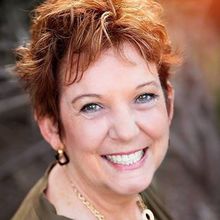 Holistic Nutrition Specialist & Aroma Therapeutic Technician + Nurse
Mary Hart
I worked as a Pediatric Nurse at Children's Hospital, Certified in Post Anesthesia Meds in the PACU/OR.I am also a Certified Holistic Nutrition Specialist for Health & Wellness + Certified AromaTouch Therapy Technician.I have long been devoted to helping others meet their health goals. In 1973, my story of losing over 90 pounds through Holistic Nutritional Guidance, inspired countless others to improve their health.I was a featured testimonial of Jack LaLanne's wellness program. Nutrition counseling for all age groups and health issues became her way of life.I also owned and served in multiple Nutrition Centers for 18 years. Then I returned to college and became a nurse at San Diego Children's Hospital. I loved and served my patients there for another 12 years.I am is no stranger to personal health struggles.Erleen Tilton, Friend, Mentor & Blue Diamond Leader & Mentor devoted my recovery beginning with dōTERRA in Her Book: "7 Secrets of Healthy Happy People"
1

POST 1: LET'S START UNBOXING

POST 3: GETTING UNBOXED TIPS

POST 4: OPTIONAL BUT AWESOME SUPPLIES

2

POST 1: WHAT ARE ESSENTIAL OILS?

POST 2: TODAY'S DAILY CHALLENGE *

POST 3: MORE PROTECTION FOR YOUR HOME

POST 4: ESSENTIAL OIL GUIDELINES

3

POST 1: DIFFUSER CHALLENGE

POST 2: PEPPERMINT CHALLENGE *

POST 3: LEMON CHALLENGE *

POST 4: DIY CHALLENGE - LEMON *

4

POST 1: LAVENDER CHALLENGE *

POST 2: DIY CHALLENGE - SEASONAL SUPPORT *

POST 3: RESPIRATORY BLEND CHALLENGE *

POST 4: EAR DRAINAGE CHALLENGE *

5

POST 1: MELALEUCA CHALLENGE *

POST 2: DIY CHALLENGE – OWIE SPRAY *

POST 3: OREGANO CHALLENGE *

6

POST 1: FRANKINCENSE CHALLENGE *

POST 2: SOOTHING BLEND CHALLENGE *

POST 3: SOOTHING BLEND LINE

POST 4: DIY CHALLENGE - SOOTHING MIX *

7

POST 1: DIGESTIVE BLEND CHALLENGE *

POST 2: DIY CHALLENGE - TUMMY TAMER *

POST 3: OUR NUMBER ONE PRODUCT

POST 4: VITALITY SUPPLEMENT PACK

8

POST 1: ESSENTIAL LIFE EDUCATION

POST 2: DIY CHALLENGE - KICK THE ICKIES *

POST 3: HOW TO REORDER CHALLENGE *

POST 4: ONE DROP IN EVERY HOME *