• Pick one skill you are going to work on this month.
• Decide who can help you work on growing in that skill.
• Figure out what action steps this will take. Do you need to set appointments? Do you need to call customers or team members?
• Fill in times in your planner to work on implementing this skill. Does this include a mentor call? Will you connect to a training opportunity?
• Think about what may get in the way of spending time working on this skill. Then, make a plan for how you will adjust if that obstacle comes up.
• If you are leading a team and they are involved, think about how you will approach them and  include them in this process.


QUESTION – WHO ARE YOU WORKING WITH TO CREATE YOUR PLAN AND HOLD YOU ACCOUNTABLE TO RECHARGE YOUR BUSINESS?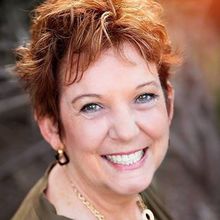 Holistic Nutrition Specialist & Aroma Therapeutic Technician + Nurse
Mary Hart
I worked as a Pediatric Nurse at Children's Hospital, Certified in Post Anesthesia Meds in the PACU/OR.I am also a Certified Holistic Nutrition Specialist for Health & Wellness + Certified AromaTouch Therapy Technician.I have long been devoted to helping others meet their health goals. In 1973, my story of losing over 90 pounds through Holistic Nutritional Guidance, inspired countless others to improve their health.I was a featured testimonial of Jack LaLanne's wellness program. Nutrition counseling for all age groups and health issues became her way of life.I also owned and served in multiple Nutrition Centers for 18 years. Then I returned to college and became a nurse at San Diego Children's Hospital. I loved and served my patients there for another 12 years.I am is no stranger to personal health struggles.Erleen Tilton, Friend, Mentor & Blue Diamond Leader & Mentor devoted my recovery beginning with dōTERRA in Her Book: "7 Secrets of Healthy Happy People"
1

STEP 1 - WELCOME TO RECHARGING YOUR BUSINESS

2

STEP 2 - ONE DROP AT A TIME

STEP 3 - ASSESS YOUR SKILLS

STEP 4 - LEADERSHIP ESSENTIALS

STEP 6 – BATTERY CRITICALLY LOW

STEP 7 – RECHARGE YOUR BUSINESS

STEP 8 – START WITH SELF-CARE

STEP 9 – KICKSTART YOUR DAY

STEP 12 – PLAN HOW TO GET THERE

STEP 13 – VISUALIZE YOUR GOALS

STEP 14 – DAILY AFFIRMATIONS

STEP 15 – CALL YOUR CUSTOMERS

STEP 16 – FILL YOUR PLANNER

STEP 17 – DISCOVER THEIR GOALS

Step 19 B - Boost your Sales with an iTovi

3

Step 20 - Proximity Marketing for New Customers

Step 22 - Royatie Gems Increase Your Success

STEP 23 - THANK YOU FOR ATTENDING!