LEMON Essential Oil. As one of the top-selling Essential Oils, LEMON has multiple benefits and uses. Due to its high limonene content, LEMON is a powerful antioxidant that can help ward off free radicals.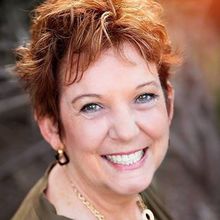 Holistic Nutrition Specialist & Aroma Therapeutic Technician + Nurse
Mary Hart
I worked as a Pediatric Nurse at Children's Hospital, Certified in Post Anesthesia Meds in the PACU/OR.I am also a Certified Holistic Nutrition Specialist for Health & Wellness + Certified AromaTouch Therapy Technician.I have long been devoted to helping others meet their health goals. In 1973, my story of losing over 90 pounds through Holistic Nutritional Guidance, inspired countless others to improve their health.I was a featured testimonial of Jack LaLanne's wellness program. Nutrition counseling for all age groups and health issues became her way of life.I also owned and served in multiple Nutrition Centers for 18 years. Then I returned to college and became a nurse at San Diego Children's Hospital. I loved and served my patients there for another 12 years.I am is no stranger to personal health struggles.Erleen Tilton, Friend, Mentor & Blue Diamond Leader & Mentor devoted my recovery beginning with dōTERRA in Her Book: "7 Secrets of Healthy Happy People"
1

WELCOME TO DROPS IN YOUR MAILBOX

2

DAY 1: Post # 1 – WHAT ARE ESSENTIAL OILS?

DAY 1: Post # 2 – SOOTHING BLEND ESSENTIAL OIL is DEEP BLUE

DAY 1: Post # 3 – SOOTHING BLEND ESSENTIAL OIL LOTION

DAY 1: Post # 4 – HAPPY CUSTOMER

3

DAY 2: Post # 1 – HOW DO I USE ESSENTIAL OILS?

DAY 2: Post # 2 – BREATHE EASIER ~ BREATHE BLEND

DAY 2: Post # 3 – RESPIRATORY BLEND

dōTerra's Breathe Blend Uses and Benefits

How to Use dōTerra's Breathe Blend

4

DAY 3: Post #1 – WHY USE ESSENTIAL OILS?

CPTG ~ CERTIFIED PURE THERAPEUTIC GRADE

Co-Impact Sourcing by dōTerra

CPTG Testing of dōTerra Oils

DAY 3: Post #2 – IMMUNE SUPPORT IS dōTERRA ON GUARD ALL YEAR LONG

DAY 3: Post #3 – PROTECTIVE BLEND ~ ON GUARD BLEND

dōTerra On Guard Blend Uses

DAY 3: Post #4 – HAPPY CUSTOMER

WHY is the On Guard Blend Chemical Compounds Effective?

5

DAY 4: Post #1 – WHO NEEDS SOME ENERGY AND VITALITY?

DAY 4: Post #2 – PEPPERMINT ESSENTIAL OIL

DAY 4: Post #3 – LEMON AND PEPPERMINT ESSENTIAL OILS

6

DAY 5: Post #1 – PRICE PER DROP

DAY 5: Post #2 – LAVENDER ESSENTIAL OIL

DAY 5: Post #3 – LAVENDER ESSENTIAL OIL

dōTerra's Bulgarian Lavender Distillery

Day 5: Post #4 – THE TWO MOST POPULAR KITS

DAY 5: Post #5 – SPECIAL OFFERS

7

SPECIAL OFFERS AND CLOSING

DAY 6: Post #1 – HAPPY CUSTOMER

dōTerra Makes Familys Happy!

Frankincense Oil ~ The dōTerra Difference

DAY 6: Post #2 – YOUR JOURNEY IS JUST BEGINNING

DAY 6: Post #3 – WE COULD USE YOUR HELP!

Asking for Referrals part !

Asking for Referrals part2

DAY 6: Post #4 – THANK YOU FOR ATTENDING