One of the most well-studied areas of aroma research is the effect of smell on EMOTIONS and MOOD. For example, there is convincing evidence demonstrating that simply inhaling the AROMA of an ESSENTIAL OIL is effective for calming nervous or anxious feelings in a variety of settings.
 The SMELL receptors located on the upper surface of the nasal cavity make direct links with the limbic system of the brain, an area that governs the body's EMOTIONAL responses.
Some AROMAS directly impact MOOD (for example calming, balancing, or invigorating), while others trigger memories of a specific experience, often one tied to a strong EMOTION.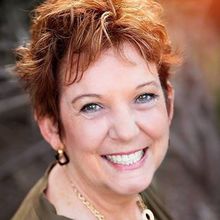 Holistic Nutrition Specialist & Aroma Therapeutic Technician + Nurse
Mary Hart
I worked as a Pediatric Nurse at Children's Hospital, Certified in Post Anesthesia Meds in the PACU/OR.I am also a Certified Holistic Nutrition Specialist for Health & Wellness + Certified AromaTouch Therapy Technician.I have long been devoted to helping others meet their health goals. In 1973, my story of losing over 90 pounds through Holistic Nutritional Guidance, inspired countless others to improve their health.I was a featured testimonial of Jack LaLanne's wellness program. Nutrition counseling for all age groups and health issues became her way of life.I also owned and served in multiple Nutrition Centers for 18 years. Then I returned to college and became a nurse at San Diego Children's Hospital. I loved and served my patients there for another 12 years.I am is no stranger to personal health struggles.Erleen Tilton, Friend, Mentor & Blue Diamond Leader & Mentor devoted my recovery beginning with dōTERRA in Her Book: "7 Secrets of Healthy Happy People"
1

WELCOME TO DROPS IN YOUR MAILBOX for STRESS

2

DAY 1: Post #1 – TIME TO RESET

DAY 1: Post #2 – EMOTIONS AND STRESS

DAY 1: Post #3 – GROUNDING BLEND CHALLENGE

Balance is the Grounding Oil

DAY 1: Post #4 – EMOTIONS AND AROMA

3

DAY 2: Post #1 – THE EFFECTS OF STRESS

DAY 2: Post #2 – WORRY AND STRESS

DAY 2: Post #3 – REASSURING BLEND CHALLENGE

Peace Stops a Tantrum in Seconds

DAY 2: Post #4 – WHEN YOU NEED TO REORDER

4

DAY 3: Post #1 – OUR NUMBER ONE PRODUCT

DAY 3: Post #2 – DRAINED AND STRESSED

DAY 3: Post #3 – INVIGORATING BLEND CHALLENGE

dōTerra's Invigorating Blend

DAY 3: Post #4 – REWARDS PROGRAM MYTHBUSTER

5

DAY 4: Post #1 – DIFFUSER CHALLENGE

DAY 4: Post #2 – ANGER AND STRESS

DAY 4: Post #3 – RENEWING BLEND CHALLENGE

Day 4: Post #4 – BUYING ON A BUDGET

6

DAY 5: Post #1 – DETERMINE YOUR MOOD

DAY 5: Post #2 – STRESS AND THE BRAIN

DAY 5: Post #3 – COPAIBA ESSENTIAL OIL CHALLENGE

DAY 5: Post #4 – BREATHE AND ENHANCE YOUR DAILY LIFE

7

SPECIAL OFFERS AND CLOSING

DAY 6: Post #1 – SHARE YOUR EXPERIENCE

DAY 6: Post #2 – THIS ISN'T THE END

DAY 6: Post #3 – WHO ELSE?

Asking for Referrals Part 1

Asking for Referrals Part 2

DAY 6: Post #4 – THANK YOU FOR ATTENDING