Despite spending more on healthcare than any other country, the average life expectancy in the U.S. is lagging behind all other high-income countries at 78.9 years.
The U.S. has the highest body mass index of any high-income country. More than one-third of U.S. adults suffer from obesity.
Compared to 35 other high-income countries, Americans have spent more money on healthcare every year since 2000.
The U.S. has the highest infant mortality rate of any high-income country. Our current healthcare system is increasingly expensive and ineffective.
84 % Increase in total spending on prescription drugs since 2003.
49 % Increase in out-of-pocket healthcare expenditures since 2000.
18 % National healthcare expenditures as percent of GDP (comparable countries average ~10%).
QUESTION – HOW MANY PEOPLE DO YOU KNOW THAT ARE DEPENDENT ON PRESCRIPTION DRUGS?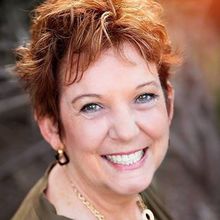 Holistic Nutrition Specialist & Aroma Therapeutic Technician + Nurse
Mary Hart
I worked as a Pediatric Nurse at Children's Hospital, Certified in Post Anesthesia Meds in the PACU/OR.I am also a Certified Holistic Nutrition Specialist for Health & Wellness + Certified AromaTouch Therapy Technician.I have long been devoted to helping others meet their health goals. In 1973, my story of losing over 90 pounds through Holistic Nutritional Guidance, inspired countless others to improve their health.I was a featured testimonial of Jack LaLanne's wellness program. Nutrition counseling for all age groups and health issues became her way of life.I also owned and served in multiple Nutrition Centers for 18 years. Then I returned to college and became a nurse at San Diego Children's Hospital. I loved and served my patients there for another 12 years.I am is no stranger to personal health struggles.Erleen Tilton, Friend, Mentor & Blue Diamond Leader & Mentor devoted my recovery beginning with dōTERRA in Her Book: "7 Secrets of Healthy Happy People"
1

STEP 1 - WELCOME doTERRA CHANGING HEALTHCARE

2

doTERRA CHANGING HEALTHCARE

STEP 2 – CHANGE IS COMING...

STEP 3 – WHY THE HEALTHCARE SYSTEM IS BROKEN

STEP 4 – doTERRA HEALTHCARE SURVEY RESULTS

STEP 6 – INTEGRATIVE CARE

STEP 7 – HOW WE'RE BRINGING HEALTHCARE TO YOU

STEP 9 – TALKING WITH YOUR DOCTOR

STEP 10 – WHY WOULD A PHYSCIAIN SAY NO?

STEP 11 – ANY OTHER ADVICE?