In everything that we do, we must put our CUSTOMERS FIRST! When we have great customer service, we will see tremendous results in people's lives as well as our oil business.
When we get customer service right, we will have larger volume, more referrals, and more fun! In the end, more builders will join our mission.
In order to put our customers first, it is helpful to have a ROAD MAP to follow. In this training, we will help you build a personalized customer road map to follow as you help support customers.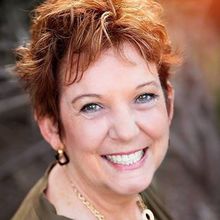 Holistic Nutrition Specialist & Aroma Therapeutic Technician + Nurse
Mary Hart
I worked as a Pediatric Nurse at Children's Hospital, Certified in Post Anesthesia Meds in the PACU/OR.I am also a Certified Holistic Nutrition Specialist for Health & Wellness + Certified AromaTouch Therapy Technician.I have long been devoted to helping others meet their health goals. In 1973, my story of losing over 90 pounds through Holistic Nutritional Guidance, inspired countless others to improve their health.I was a featured testimonial of Jack LaLanne's wellness program. Nutrition counseling for all age groups and health issues became her way of life.I also owned and served in multiple Nutrition Centers for 18 years. Then I returned to college and became a nurse at San Diego Children's Hospital. I loved and served my patients there for another 12 years.I am is no stranger to personal health struggles.Erleen Tilton, Friend, Mentor & Blue Diamond Leader & Mentor devoted my recovery beginning with dōTERRA in Her Book: "7 Secrets of Healthy Happy People"
1

STEP 1 - WELCOME TO CREATING LOYAL CUSTOMERS

2

STEP 2 - ONE DROP AT A TIME

STEP 3 - ASSESS YOUR SKILLS

STEP 4 - LEADERSHIP ESSENTIALS

STEP 6 – CREATING YOUR CUSTOMER ROAD MAP

STEP 9 – MAKE IT EASY TO BUY

STEP 12 A – PERSONAL TOUCH

Step 12 B - Bring out your iTovi

STEP 13 – CALLING CUSTOMERS

STEP 14 – ESSENTIAL OIL EDUCATION

STEP 20 - THANK YOU FOR ATTENDING!